Avoid Master Data Mayhem in Seven Easy Steps
January 6, 2021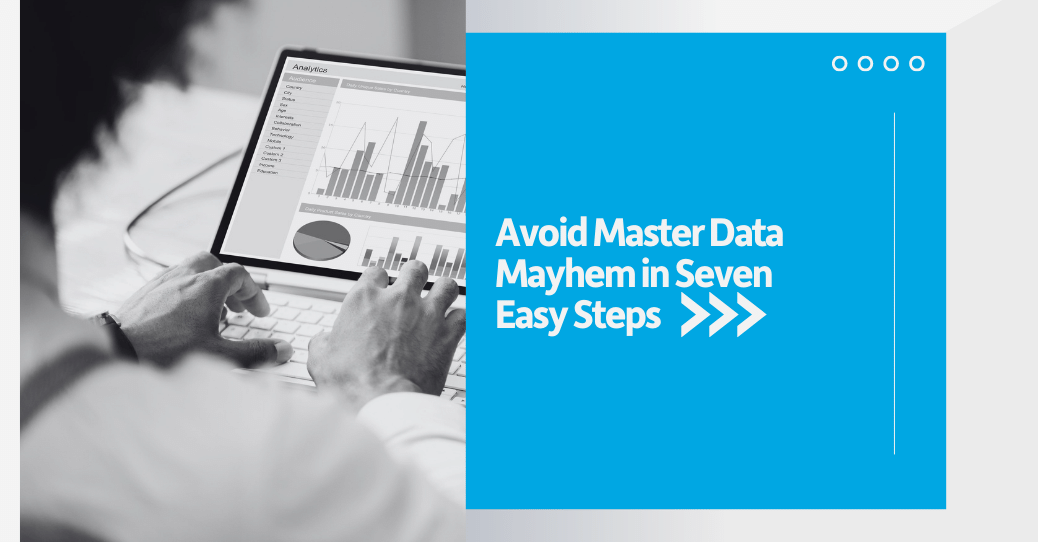 After working in the Oracle space for 21 years, I know the fallout from a lack of master data processing can be devastating. We refer to this fallout as master data mayhem as the effects are systemically damaging.
What's worse is that master data mayhem does not discriminate and can happen to any company. I am sharing seven tips to empower companies, no matter the industry, to avoid this kind of mayhem
1. Conduct data audit for discovery
Conducting a data audit as you don't want to speculate with data
Find your single source of truth. This should be one of your top goals for your plan.
2. Set clear goals for success
Stay organized. Overseeing master data requires attention to detail.
Don't just set goals; create benchmarks. Make sure your goals are measurable, and bound by time, and make hierarchical with company priorities.
Your initiatives should stem from goals.
Each goal should have a few initiatives attached that support its achievement.
3. Define ownership of initiatives
Delegate who will tackle which initiative and who is the team lead for each area. The team should have one person in charge to keep efforts moving.
4. Share or create an information hub for your team
Information hubs are great for transparency and implementation. Subsequently, team members are more likely to adopt new practices when the company has clearly defined goals.
If you don't have a hub or the bandwidth to create one, that's okay. There's an array of moderately priced and even FREE learning hubs online, including our free version here. Find the one that meets your company's needs and start sharing.
5. Get executive sign off
Having direction from executives helps employees prioritize data loading plan
6. Keep the big picture in mind
Data processing is ongoing so you should verify that your plan and goals are aligned accordingly. Mater data loading isn't a band-aid solution, it's long-term and sustainable.
7. Slow & steady wins the race
Typically, it's best to choose two master data processing goals to tackle per quarter. This ensures you are not burning out your team and the work is correct.
Additional Resources
Visit our Resource Library for additional materials or connect with an expert today!