AUSOUG Connect 2022
October 31, 2022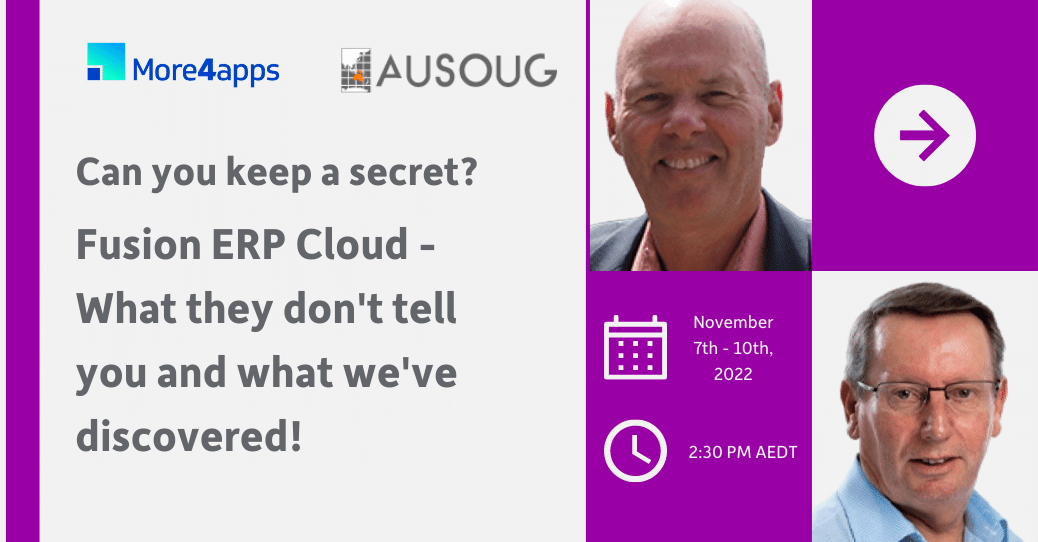 One Oracle, Endless Opportunities
November 7th – 10th, 2022 | Virtual
AUSOUG offered four days of virtual learning, each day was dedicated to a specific stream. Get the full list of streams.
With over 20 years of experience, More4apps has spent a long time learning the ins and outs of Oracle. Now our experts would like to share some of the key secrets discovered during our data integration journey in Fusion ERP Cloud.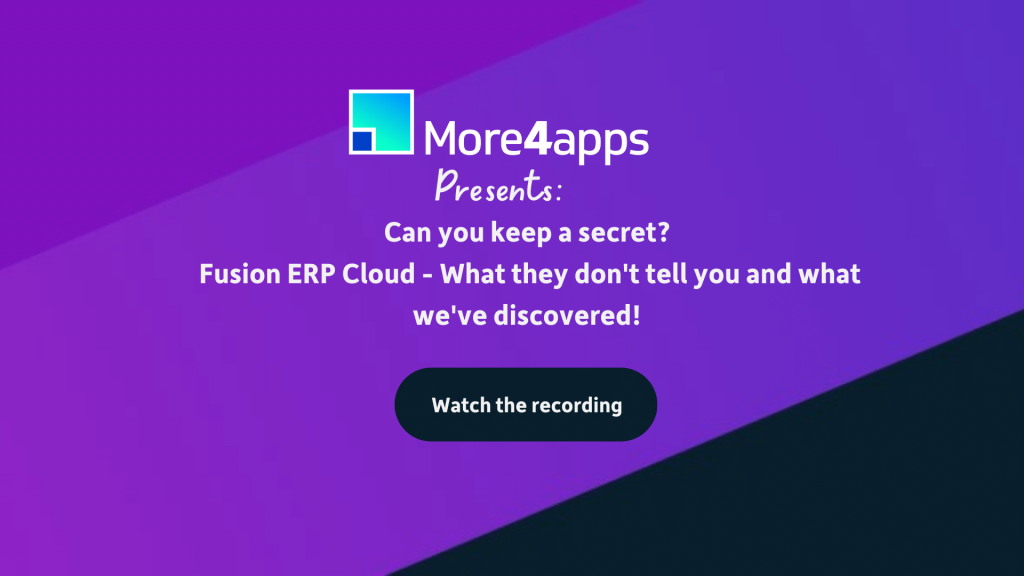 *This recording is available for you to watch at your convenience until the 7th of February, 2023.
During the session, you will learn about the quirks and interesting details we have found that no one will tell you unless you ask. Our experts know the challenges you face within Fusion and are ready to share what they have stumbled over while building our Excel integration modules.
This session explored:
The gaps with Oracle's Fusion ERP Cloud spreadsheet integrations
How we are getting great results from Oracle support and share an example with horizontal time-phased planning for Project Budgets and forecasts
Excel integration – improving data quality with multiple documents all within one spreadsheet
And more!
*This recording is available for you to watch at your convenience until the 7th of February, 2023.
---
Meet the Presenters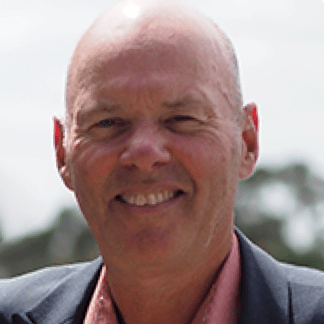 Stu Keast – Senior Account Executive
There is a rumor that Stu is More4apps biggest fan. Over the course of 25+ years in the Oracle game, Stu has managed to be a user, implementer, consultant, seller and support for Oracle and More4apps products.
After living and working in Auckland, NZ for 12 years, Stu spontaneously decided to move to Australia; no matter where he is, as long as there's people to talk to he'll be happy.
Day-to-day relationship building with people and businesses is how Stu gets by. In his true consultant nature, helping businesses with their problems and finding solutions is what he enjoys most about his work.
Nigel Grange – Pre-Sales Consultant
Nigel has over 20+ plus experience in the Oracle Eco-system and understands the importance of accurate data, meaningful information and business accountability.
He has extensive experience in designing and delivering outsourced business solutions to Corporate and Government clients in the areas of process workflow and document and data management.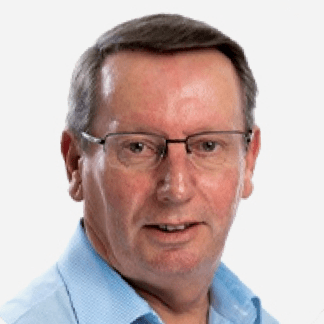 ---