Combining RPA & Excel
September 13, 2022
To Enhance Operation Efficiencies in Oracle ERP
On-Demand Webinar
Robotic Process Automation (RPA) with Excel-based software is the new powerhouse solution that handles mass volumes of data processing.
Teams can accelerate tasks such as reconciliations, invoicing, cash applications, purchase orders, and more, resulting in a force multiplier for your company, saving on labor costs, and improving data integrity.
Finance and accounting processes consist of mundane, time-consuming transactions between multiple departments using Oracle ERP and several Excel spreadsheets. Imagine having the ability to automate data-related tasks within a single Excel spreadsheet, all backed by Oracle-integrated security and real-time validation checks.
More4apps and e-Alliance aim to enhance data-operational efficiencies.
You can learn more when you get the webinar recording when you complete the short form below!
Find out how to:
Provide error-free, logical results
Improve the accuracy of data in enterprise applications
Eliminate hundreds of hours spent on tedious processes
Identify anomalies or red flags in real-time
*This webinar is best suited for IT or Finance related professionals currently using Oracle ERP and the statistics are taken from McKinsey & Company.*
---
Meet the Presenters
Brian Grossweiler – Vice President of Sales, Marketing & Operations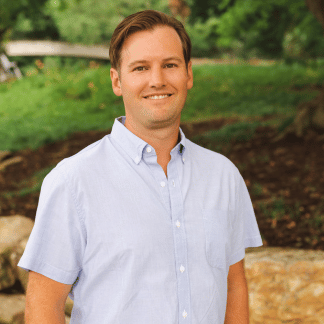 Brian's passion for coaching whether in sales or sports combined with his 10 plus years of experience in Oracle-related sales is part of his recipe for success.
His entire career has been in sales and his curious nature to understand and improve business processes has resulted in the identification of the right solutions to More4apps customers far and wide.
To continue his growth, Brian likes to learn from other successful people regardless of industry or career and gets a real buzz seeing others succeed in all aspects of life.
Brian resides in North Carolina with his wife and two children and is a huge fan of the Carolina Hurricanes.
Outside of work, activities consist of showing support for his kids at their sport events. After a long day, Brian enjoys having a beer or vodka soda on the back patio with his wife and listening to the Dave Matthews band.
Ramesh Kumar – CEO
Ramesh Kumar is the Founder & CEO of e-Alliance Corporation.
While working in the technology space for more than 30 years, he aids companies to innovate with digital technologies, such as Robotic Process Automation (RPA), Machine Learning, and Cloud technologies.
Ramesh holds a master's degree in Computer Applications from the National Institute of Technology, Warangal, India.
---