ASCEND 2023: Get Away to Get Ahead!
January 17, 2023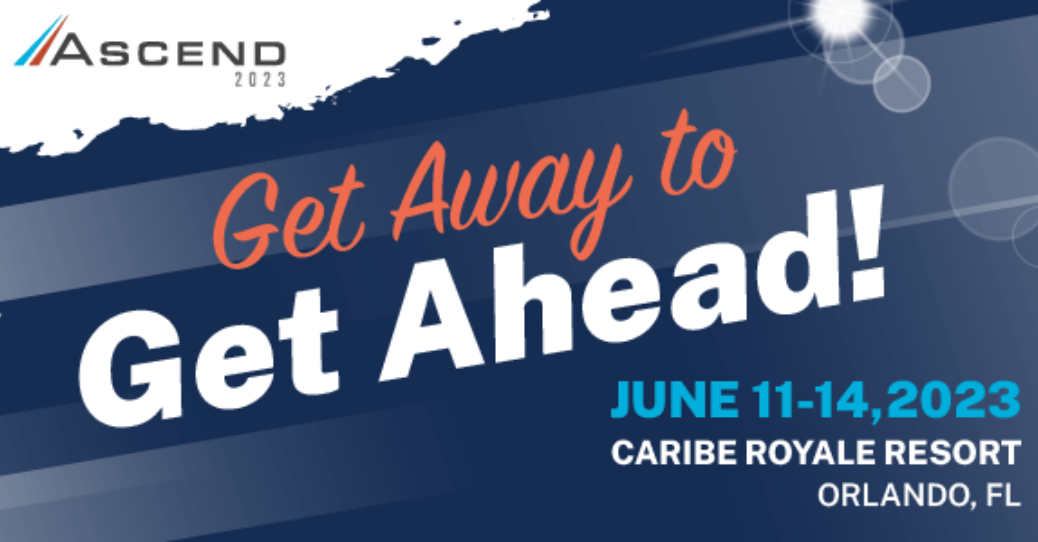 11th – 14th of June, 2023
Caribe Royale Resort | Orlando, FL | Booth #807
Event
Elevating Insights for the Oracle Community
Connect with the Oracle community June 11-14, 2023 at the re-imagined Caribe Royale Resort in Orlando, Florida as we Get Away to Get Ahead.
Ascend is the Oracle user community event that unites functional users, IT professionals and experts for frank discussion and practical education to elevate insights and improve decision making, project planning and business operations.
Presented by the Oracle Applications & Technology Users Group (OATUG) and Oracle HCM Users Group (OHUG), Ascend will deliver reliable insights, time- and money-saving strategies and valuable opportunities to connect with the global user community.
To register for ASCEND, click the button and complete the short form.
---
Who Should Attend Ascend?
Ascend serves Oracle Customers and partners focused on:
E-Business Suite
E-Business Suite HCM
Peoplesoft HCM
Cloud ERP
Cloud HCM
Cloud EPM & Hyperion
Taleo
Database/Database Cloud
Technology and Innovation
Analytics and BI
Professional Development
Whether you're an IT pro, DBA, accountant, business analyst or HR professional, Ascend offers you a unique combination of educational content and opportunities to connect with your peers from around the world.
This event is for you if you:
Use or are considering using Oracle E-Business Suite, Peoplesoft HCM, Oracle Cloud Applications, Oracle Database, or Taleo
Want to connect and network with the Oracle user community and Oracle experts and strategists
Are a prior attendee of the OATUG Forum at COLLABORATE or the OHUG Global Conference
To register for ASCEND, click the button and complete the short form.