ASCEND 2023: Get Away to Get Ahead!
January 17, 2023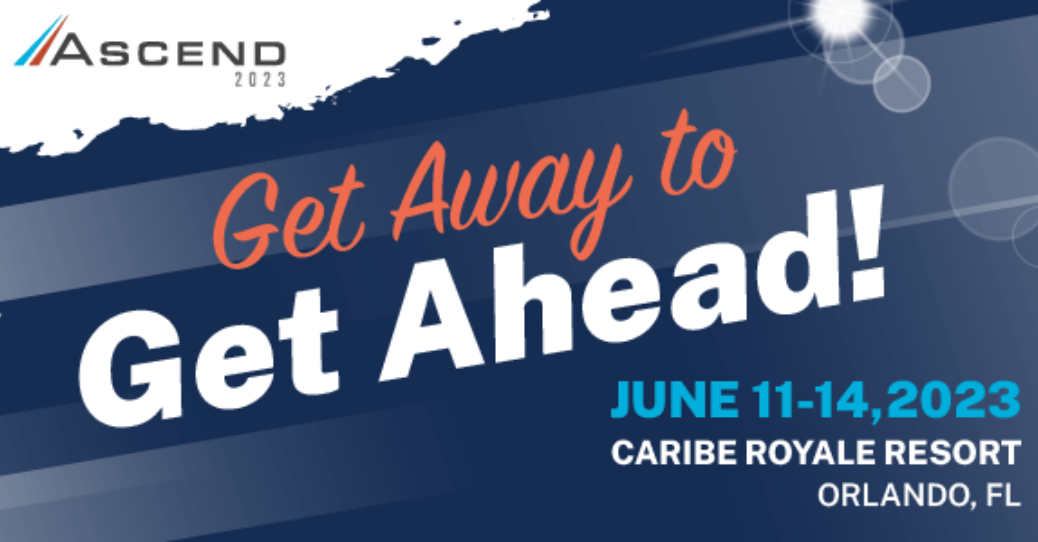 11th – 14th of June, 2023
Caribe Royale Resort | Orlando, FL | Booth #807
Event
Elevating Insights for the Oracle Community
Connect with the Oracle community June 11-14, 2023 at the re-imagined Caribe Royale Resort in Orlando, Florida as we Get Away to Get Ahead.
Ascend is the Oracle user community event that unites functional users, IT professionals and experts for frank discussion and practical education to elevate insights and improve decision making, project planning and business operations.
Presented by the Oracle Applications & Technology Users Group (OATUG) and Oracle HCM Users Group (OHUG), Ascend will deliver reliable insights, time- and money-saving strategies and valuable opportunities to connect with the global user community.
To register for ASCEND, click the button and complete the short form.
---
Who Should Attend Ascend?
Ascend serves Oracle Customers and partners focused on:
E-Business Suite
E-Business Suite HCM
Peoplesoft HCM
Cloud ERP
Cloud HCM
Cloud EPM & Hyperion
Taleo
Database/Database Cloud
Technology and Innovation
Analytics and BI
Professional Development
Whether you're an IT pro, DBA, accountant, business analyst or HR professional, Ascend offers you a unique combination of educational content and opportunities to connect with your peers from around the world.
This event is for you if you:
Use or are considering using Oracle E-Business Suite, Peoplesoft HCM, Oracle Cloud Applications, Oracle Database, or Taleo
Want to connect and network with the Oracle user community and Oracle experts and strategists
Are a prior attendee of the OATUG Forum at COLLABORATE or the OHUG Global Conference
To register for ASCEND, click the button and complete the short form.
---
Session Details
Accounts Receivable, Credit and Collection SIG – Best Practices and Useful Tips
---
Sunday, June 11, 2023
2:30 PM – 3:30 PM EDT
Antigua 1
In-person only
The Oracle Accounts Receivable, Credit and Collections SIG is a user and technical support group for Oracle Receivables, Advanced Collections, Credit Management, and iReceivable for both Oracle Cloud and on-premises.
This Session is for sharing ideas and experiences between users, technical support personnel, and implementers of Oracle Receivables and related modules for both Cloud and on-premises.
We will discuss best practices, Oracle help and learn from each other. There will be a presentation of AR, Credit and Collection Tidbits and an open question and answer period with a panel of contributors.
Objectives
Get answers to your AR Credit Collections questions from industry peers and Oracle product experts
Exchange AR Credit Collections stories as businesses navigate similar market scenarios
Hear updates from Oracle product and support teams on what is coming up in future
Q&A
OATUG Cost Management SIG Presents: Better Cost Accounting with Oracle and your Cost Management SIG
---
Sunday, June 11, 2023
3:45 PM – 4:45 PM EDT
Bonaire 6
In-person & virtual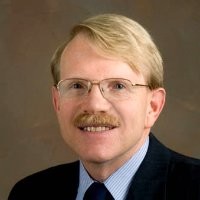 Presented by:
Doug Volz, President/Consultant
Doug Volz Consulting, Inc.
The Cost Management SIG provides a forum to promote understanding of Cost Accounting and how Oracle EBS and Fusion Cost Management help people with their everyday tasks.
This session starts with a brief introduction to the OAUG Cost Management SIG followed by presentations from Oracle Cost Development for both the Fusion and EBS Cost Management Roadmaps, upcoming features and enhancement requests.
Followed up with More4apps presenting on how their solutions help make your Fusion and EBS Applications day-to-day tasks more efficient.
Objectives
Introduce the OATUG Cost Management SIG
Learn about the latest enhancements and new features directly from Oracle supply chain and cost development
See how More4apps Excel productivity tools help you for both EBS and Fusion Cloud costing
Simplify Bulk Maintenance of Oracle Cloud Projects
---
Tuesday, June 13, 2023
3:00 PM – 4:00 PM EDT
Grand Sierra I
In-person & virtual
End of the year is a busy time for the projects maintenance department at a pioneering city in the province of Ontario, Canada. To support new city initiatives, new projects and tasks are set up, team members are redrafted and reassigned across projects, new budgets and costs are drawn out and updated in the Oracle Cloud Projects module.
Learn how the city staff garnered solutions to keep this work-spike at bay and celebrate year-end without getting swamped. Oracle Cloud Projects functionality coupled with its associated spreadsheet accelerator solutions significantly eases the burden of bulk project maintenance.
Objectives
Learn the challenges in maintaining projects, tasks, costs, budgets team members in Oracle Cloud Projects modules
Learn simple ways to overcome these challenges
Learn accelerator tips to make your project maintenance a breeze
Q&A
---
Stop by booth #807 to see our products in action and speak with one of our experts! Can't attend in person? Then, see our products when you schedule a virtual demo!