Uncovering the Dark Secrets of Web ADI
May 25, 2023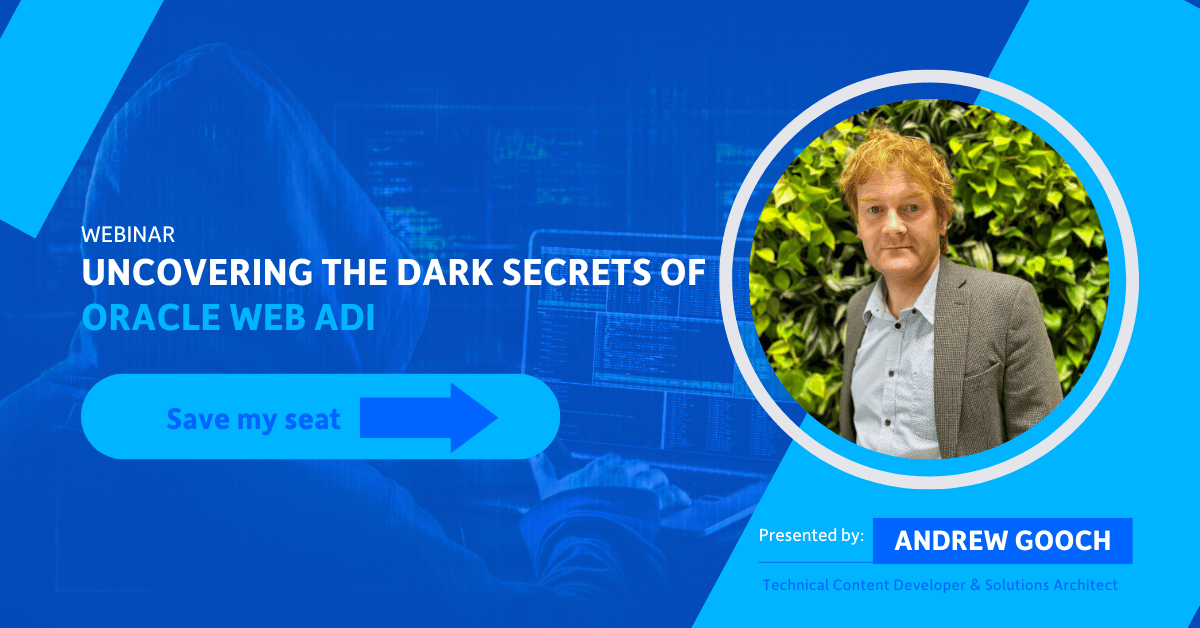 20 June, 2023 @ 11 AM EDT | 4 PM BST
Webinar
Back by popular demand- "Uncovering the Dark Secrets of Web ADI" is a one-hour-long webinar where our experts debunk the myths surrounding this popular tool.
Join us and find out if your Web ADI is a solution or if it's overhead disguised as a solution.
Get your seat today!
*If you can't attend the webinar live, then register anyway, and we will provide the recording and related materials shortly after the live broadcast.
---
Webinar Description
Web ADI is a free data loading tool that is included with and supported by Oracle. It allows businesses to use Oracle E-Business Suite and Microsoft Excel in tandem for their data loading needs.
Many companies rely on this tool to keep track of thousands of individual pieces of data. Despite its benefits though, there are many limitations. From compatibility with Excel to usability, patches, and upgrades, Web ADI harbors dark secrets that cost businesses more than they know.
Is your Web ADI a solution for data entry into Oracle or is it another overhead disguised as a solution? In this presentation, Andrew Gooch, Technical Content Developer & Solutions Architect at More4apps debunks the myths surrounding this popular tool.
Learning Objectives
Define the data entry problem and why Excel is a great way to create and update data
Unpack Web ADI offerings
Understand how changes in software lifecycle can affect its use
See other third-party options in action
Q & A
And more
---
About the Presenter
Andrew Gooch, Technical Content Developer & Solutions Architect
Andrew Gooch has an extensive history working with Oracle EBS. Gooch resides in the UK with his family and works at More4apps as the technical lead in Europe. He creates and assists customers with implementing More4apps solutions.
In his spare time, Gooch is at the local football field playing soccer, running or spending time with his family.
Along side his passion for sports, he has an interest in foreign language and travelling.
Gooch isn't afraid of a challenge and believes in making the most of the opportunities thrown his way.
---
Additional Resources
Whitepaper
Data Loading: What are the Choices?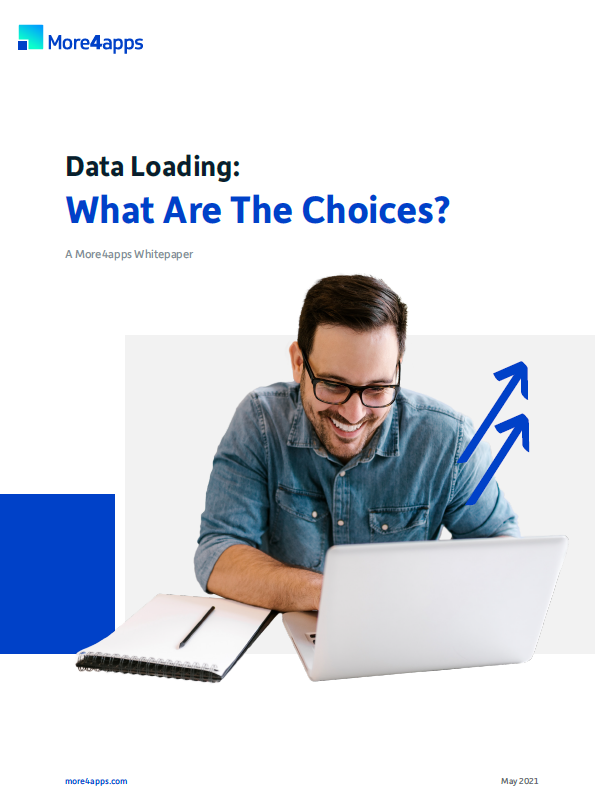 Blog
How does Oracle Web ADI stack up against our Oracle EBS Toolbox?
Visit our resource library for additional materials or connect with an expert today!