Relieve the Pain in Project Budgeting and Forecasting in Oracle Fusion Cloud
January 26, 2023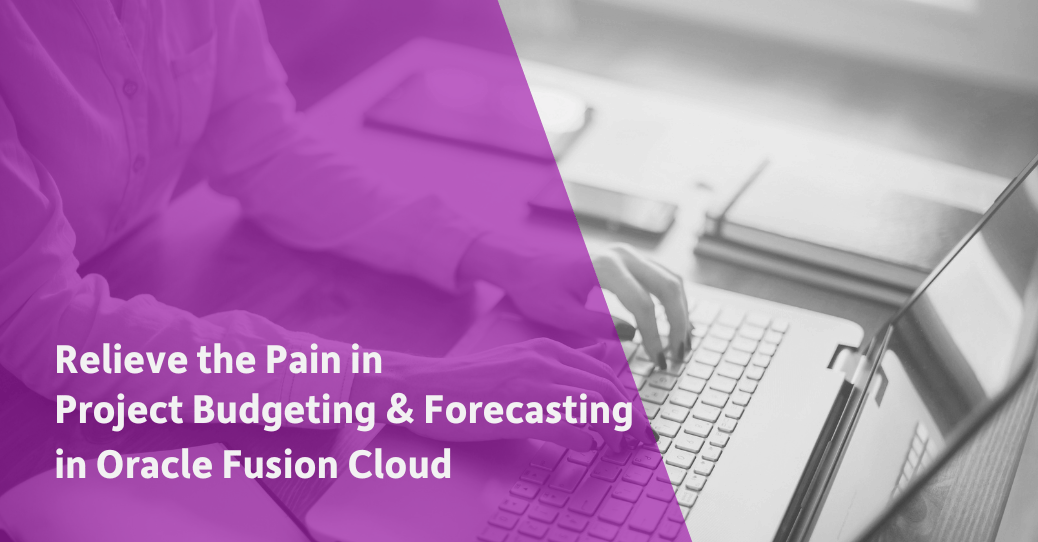 A real-life scenario describing a U.S.-based Oracle Fusion Cloud customer's budgeting process.
Microsoft Excel is widely used for project budgeting and forecasting. To support these critical processes, a great Project Management application should include a great spreadsheet solution.
Oracle knows this, and has provided ADFdi and FBDI options. Unfortunately, these basic tools leave a lot to be desired and realistically, they cannot be rolled out to end-users for their project budgeting and forecasting. Therefore, companies are forced to choose from the following options:
Use the browser form, and suffer the time-consuming effort
Reduce data entry to summary levels only, also minimizing the benefits
Create home-built workarounds, mapping user layouts to Oracle's required format; therefore, using IT to shield users from the integration difficulties
Don't use the Project Management Module for budgeting/forecasting at all
One of the biggest issues with Oracle spreadsheets is that periods are listed in rows rather than columns. This is NOT how end-users like to manage budget information.
Using FBDI for Project Budgeting: The Nightmare
*This scenario was sent to More4apps by a U.S-based Oracle Cloud Fusion customer sharing their budgeting process.
The budget upload and reallocation process is currently supported by a developer, which isn't desirable because it should be owned by the business. The current multi-step process is conducted by the budget analysts until the spreadsheets need to be reformatted for upload. The formatting involves converting each column of data into a row. An example is a simple file with 12 rows and 12 columns, which becomes a spreadsheet with 144 rows.
The developer has created a mapping program that converts the columns to rows, applies some formatting to specific columns, and creates the CSV file for uploading. The developer sends the CSV file to the analysts for upload. The budget group does not, and will not have access to the mapping application, which makes it impossible to transition full ownership to them.
When the budget data needs reallocated (sometimes to different months or to another department or account) the analyst downloads the current budget using SmartView as the starting point. They make the necessary modifications and then send the file to the developer so they can reformat and create the CSV file for upload.
The Dream Solution
By using a toolbar in Microsoft Excel, end-users can download their budgets/forecasts into the sheet, modify them using standard Excel functionality, and upload the modified version, or use the data to create brand new versions, leaving them as draft or baselining them.
Budget periods are in columns across the sheet, which should be expected in a high quality budgeting application. End-users own this process and operate it without IT support.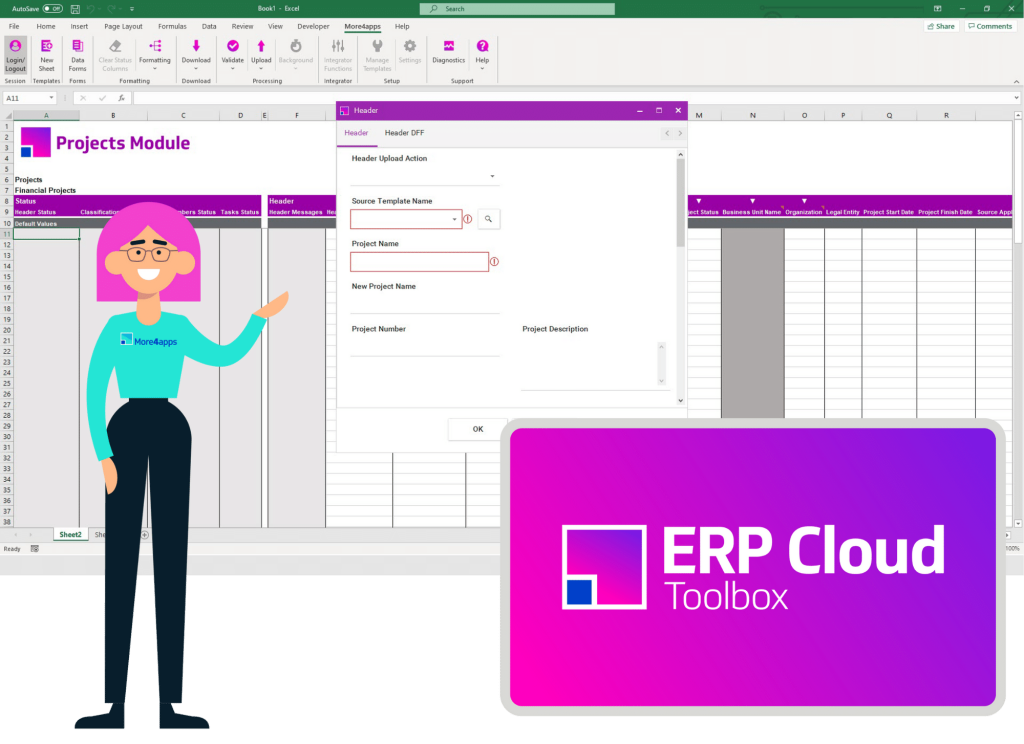 The Reality
With fully integrated, flexible Excel spreadsheets, users can manage Project Budgets, Project Definitions, Expenditures, Assets, and Resources, where all data elements can be visible simultaneously for many projects at once. Meaning a simple change for 100s of projects or tasks takes less than a minute.
Check out this short two minute video of the Projects Module Budgets Integrator. This video shows the tool's ability to quickly download data into the Excel interface, scroll through the entire dataset to identify where data updates are required, and upload it back into Oracle.
---
See What Projects Processes you Could Simplify
Are you ready to find out how a powerful spreadsheet solution could help you with projects data management? More4apps has helped 450 organizations and 34,000+ users worldwide improve their data processes.
Our Excel-based tools provide the most efficient and user-friendly option to accelerate your Oracle Projects data entry and editing.
To further discuss your needs, get in touch today!
Additional Resources
Solution Sheet
Improving Oracle ERP Projects Data Processes in Excel
Brochure
Harness the Power of Excel in ERP Cloud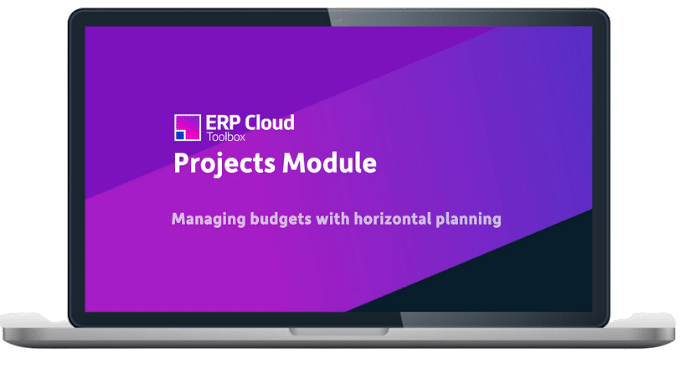 Video
Projects Module: Managing budgets with horizontal planning
Visit our Resource Library for more materials or connect with an expert today!