Oracle CloudWorld 2023 | Booth #108
January 30, 2023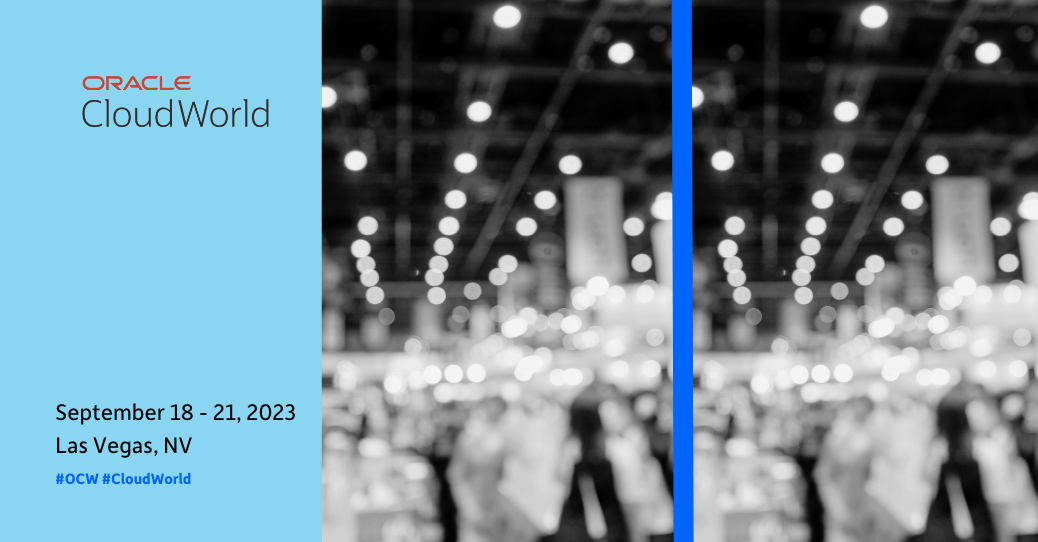 18th-21st of September, 2023| Las Vegas, NV
Event
Get more learning from experts, more networking with peers, and more innovations to explore when Oracle CloudWorld returns to Las Vegas on September 18–21, 2023.
This conference is designed for all Oracle customers and partners, CloudWorld is the best place to learn about Oracle solutions—including infrastructure, databases, and applications—from the people who build and use them.
Don't miss this chance to discover the insights you need to solve your most complex business challenges.
---
Whitepaper
Switching from your ERP to Oracle Cloud: Best Practices & Obstacles to Avoid with Data
Explore content by topic
Get the knowledge and skills to achieve your most aspirational cloud technology goals. CloudWorld content will connect you with practical, hands-on instruction from experts and innovative ideas for success from your peers and Oracle partners. View all sessions >
Additional Resources
Brochure
ERP Cloud Toolbox Product Guide
Brochure
Harness the Power of Excel in ERP Cloud
Visit our resource library for additional materials or connect with an expert today!