US Sales & Marketing Teams Conquer Mid-Year March
October 10, 2022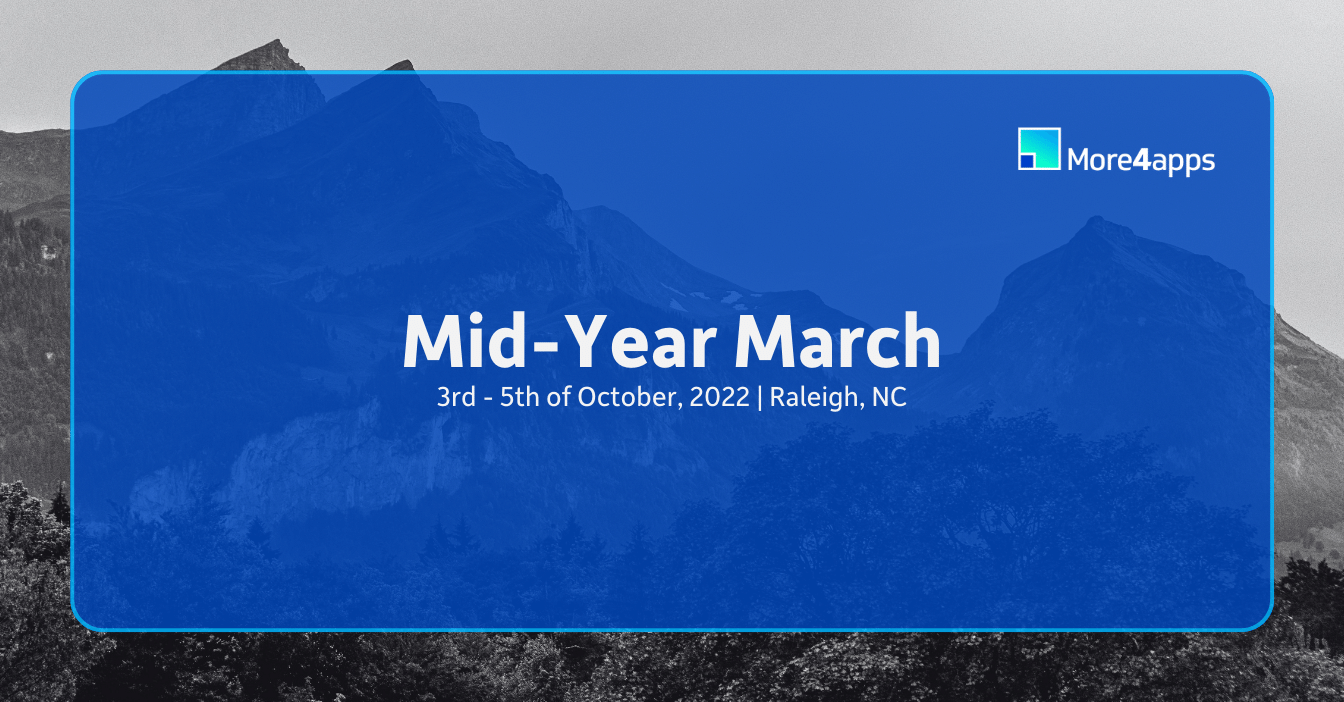 3rd – 5th of October, 2022 | Raleigh, NC
The US Sales & Marketing teams met in Raleigh, NC, October 3rd – 5th, 2022, for our first annual Mid-Year March. The purpose of the Mid-Year March is to keep the momentum going from the 20 Mile March – "Year of the Grit" Sales Kickoff event in April 2022, at the beginning of our fiscal year.
The Mid-Year March was jam-packed with learning sessions and challenging workshops. These contribute to our success as a company and as individuals. Our goal as a company is to go from good to great. To do so requires understanding, commitment, and consistency to contribute to our success in the Oracle ERP market.
At More4apps, we established an autonomous culture that provides our employees with learning and growth opportunities. We believe in our core values, which are as follows:
It's all about the PEOPLE
We strive to UNDERSTAND the needs of our customers
We choose to COLLABORATE with integrity, consistency, and respect
We aim to IMPROVE the experience for all
And we HAVE FUN along the way
Furthermore, we strive to create the best possible experience for our Oracle ERP users. We provide software solutions that make loading data faster, easier, and more accurate.
Connect with us on our social networks visit our Resource Center on our new website.
Mid-Year March Photo Gallery