What's New in 2023 with Excel?
February 23, 2023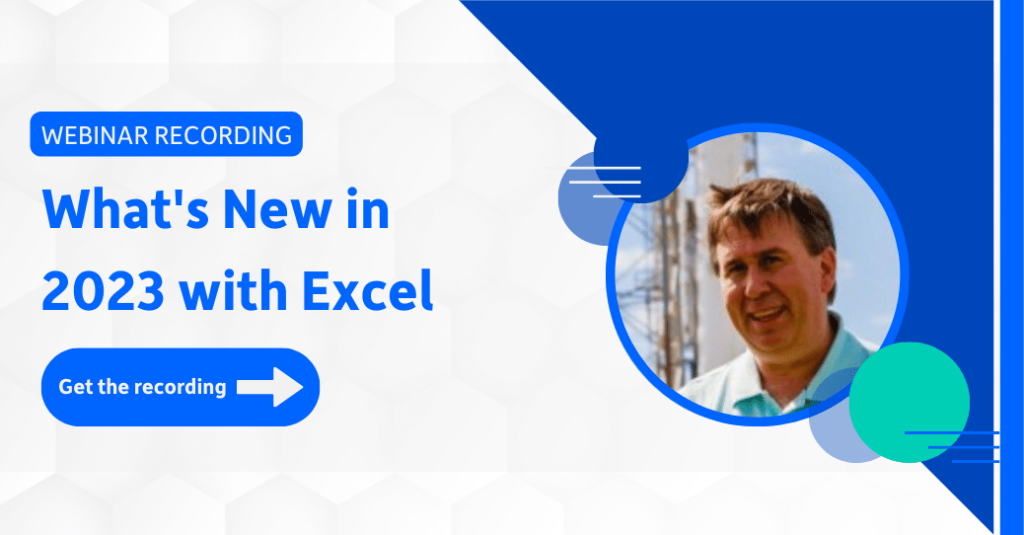 On-Demand Webinar
MrExcel has returned! Bill Jelen hosted "What's New in 2023 with Excel?" on the 22nd of February, 2023 @ 12 PM EDT | 5 PM GMT.
Complete the short form below to get the webinar recording!
---
Discover the following when you watch the webinar recording
16 new functions such as TEXTSPLIT and more
Data from picture
Prevent numbers from changing on import
Return a web image to Excel using a formula
Better pivot table data grouping
Calculate part of a formula without changing the formula
There's more…
---
Get to know MrExcel
Jelen produced over 2400 episodes of his Excel video podcast entitled Learn Excel from MrExcel. Before founding MrExcel.com in 1998, Jelen spent twelve years "in the trenches", as a financial analyst for the accounting, finance, marketing, and operations departments of a publicly held company.
---
Previous Webinars Hosted by MrExcel
Additional Resources
Visit our Resource Library for additional materials or connect with an expert today!