What's New in Excel with MrExcel
September 9, 2022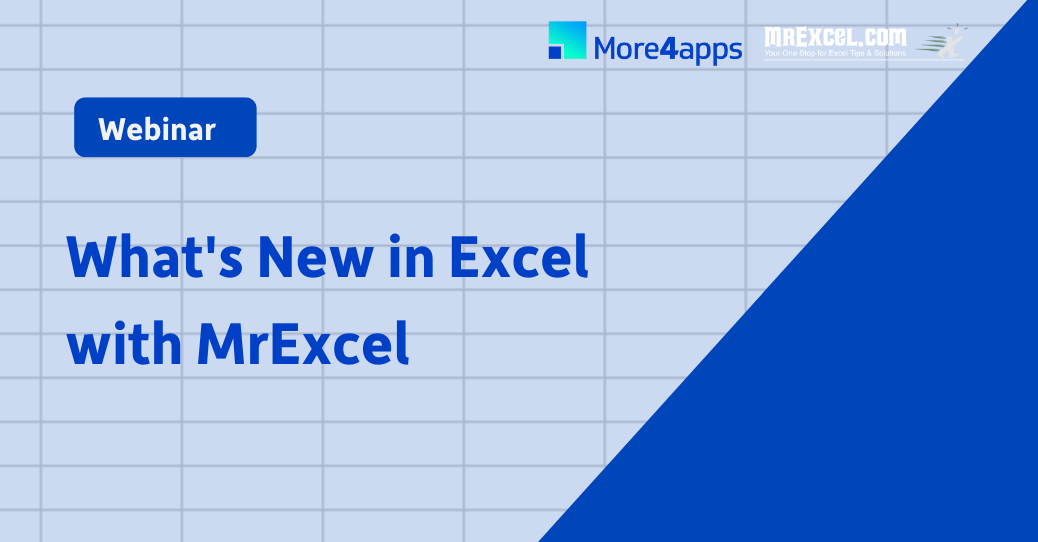 Experience the Latest Features
On-Demand Webinar
Discover the new features in Microsoft Excel. There are new formula functions and improvements to pivot tables that Bill Jelen, 'MrExcel', demonstrated during the webinar.
Watch MrExcel in action when you complete the short form below to get the webinar recording!
This webinar will cover:
Save your favorite pivot table settings in the new pivot table defaults dialog
New powerful formulas where one formula can spill an entire range of results
New calculation functions SORT, FILTER, UNIQUE
How XLOOKUP runs circles around INDEX/MATCH or VLOOKUP
Retrieve exchange rates, stock prices, or weather history using Data Types
Show all changes made in the last 60 days to your workbook: who, where, when.
A dozen other minor features such as Unselecting cells, Unhide multiple worksheets, stop Excel from nagging about CSV files.
---
Meet the Presenter
---
Previous Webinars Hosted by MrExcel
---