Finding the Silver Lining in a Global Pandemic
September 1, 2020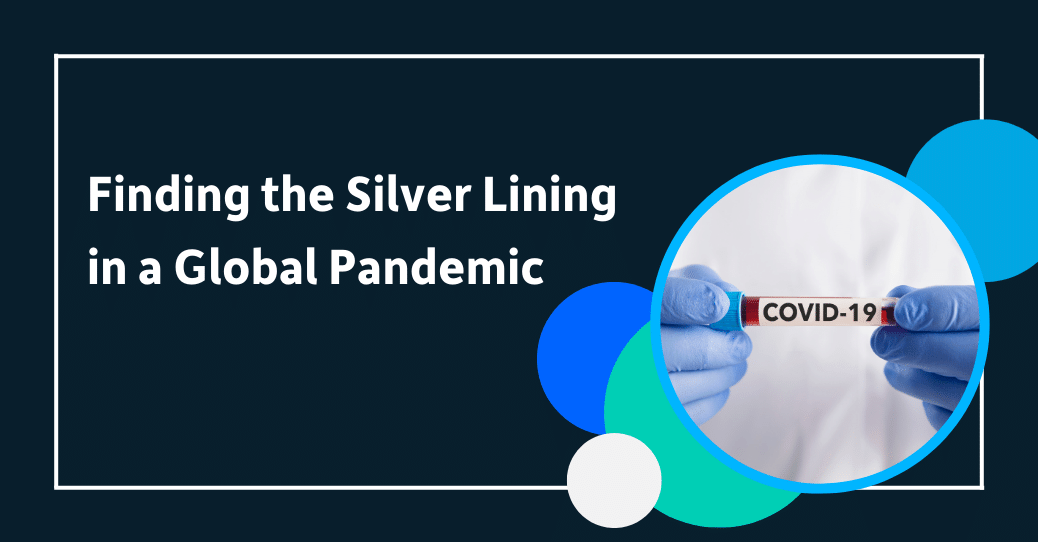 The economic impact of COVID-19 has reached out and touched every sector of our business community.
The need for available quality data that is up-to-date, secure, and accurate has never been more pertinent.
For many businesses, the need to streamline and improve efficiencies internally is vital, and the speed at which we enter data is the key.
Updating data into the Oracle ERP Cloud provided an opportunity for businesses to reduce costs and maximize the value of their ERP investment.
The simple act of improving processes, like entering purchase orders, directly impacts a company's success. From the business bottom-line savings to redirecting staff time or effort into other vital areas, like rebuilding, debt collection, sourcing new products, negotiating better supply deals, and refocusing strategies to strengthen business all aid in improving processes during these challenging times.
There have been stumbling blocks and barriers for users reliant on large amounts of data and working in the Oracle ERP Cloud environment.
These questions are answered in our research paper, "Importing data into Oracle ERP Cloud: A comparison of efficiencies".
This paper provides a good starting point for businesses working with or moving toward Oracle ERP Cloud. Furthermore, It reviews Oracle's data loading tools and our ERP Cloud Toolbox.
Oracle offers three options for data entry and import. These options are:
1. The traditional Oracle forms with a user interface for everyday operations
2. A mass loader with a .csv format spreadsheet loader known as FBDI and ADFdi
3. A spreadsheet integration for a small number of data processing needs
As Oracle's longstanding Gold partner, we changed the game with our ERP Cloud Toolbox. Please refer to the below chart to fully understand the benefits of ERP Cloud Toolbox.
From these findings, it is evident that our ERP Cloud Toolbox offers positive solutions for those working with large data sets.
Key benefits of our ERP Cloud Toolbox include speed, accuracy, and integrity retained by the ERP as the single source of data. With this first launch, we focused on releasing the Procurement Module because of the high demand.
"Due to popular demand, More4apps opted to release the first product right away. Additional functionality will be added to the Procurement Module over the next 12-18 months." John O'Keeffe, More4apps CEO and Founder says.
"For several years, More4apps' customer base has requested versions of the existing tools for the newer ERP Cloud environment, the need for a well-designed spreadsheet integration for the new ERP became increasingly apparent."
The Procurement Module, the pioneering product of More4apps' ERP Cloud Toolbox, assists in streamlining the process of creating, updating, and canceling purchase orders within Oracle ERP Cloud. The Module is available for demonstration and testing via the company's website www.more4apps.com.
Purchase orders are a common process across all businesses. Initial user testing, (conducted by a major USA food chain) showed significant time and cost savings. They reduced the time it took to upload a 100-line Purchase Order from 55 minutes down to just 5 minutes. Reducing the time it takes to upload Purchase Order lines allows staff efforts to be redirected onto more important things!
Our ERP Cloud Toolbox Procurement Model consists of a familiar Excel spreadsheet that integrates directly with Oracle's public Web Services. This helps to streamline data to upload and update. It verifies data before loading and provides a consistent and user-friendly experience across all functions. Once again the potential for business change is huge. Data is being used, validated, and entered by the end-user in a way they understand!
"End-users authenticate with their Oracle ERP Cloud credentials via the standard Single Sign-On mechanisms. Because we use Oracle's web services, our Modules respect all built-in data access rules and roles," O'Keeffe states.
In conclusion, companies need to get back to basics. You can do this by looking internally to change or simplify processes. Improvements could include adjusting the time it takes to enter Purchase Orders. 
Simple changes in these areas can provide huge opportunities to refresh, reinvigorate, redeploy efforts, and improve. The More4apps ERP Cloud Toolbox lets end-users take back control of their data.
The article was written by More4apps Product Champion Lead David Wright.
This article was first published in the Oracle Applications & Technology Users Group online magazine INSIGHT.
The OATUG Insight magazine, allows members to share tips, successes, lessons learned, and more.
Additional Resources
Visit our Resource Library for additional materials or connect with an expert today!