Slashing Data Entry Time & Improving Product Quality
September 12, 2022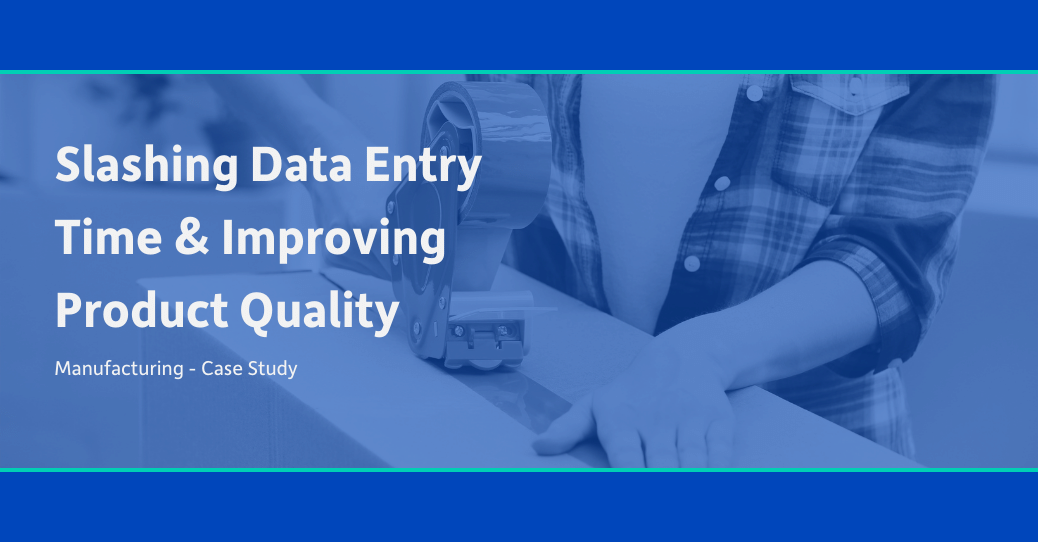 Remove Overtime & Improve Product Quality
Case Study – Manufacturing
Find out how one company slashed data entry time and updates from six months to 24 hours. Learn how they did it without staff working over and how they improved product quality by using the More4apps out-of-the-box solutions.
The Client
Avery Dennison is a global materials science company specializing in designing and manufacturing a variety of labeling and functional materials.
The company is headquartered in Glendale, California, USA and employ over 30,000 employees in over 50 countries.
Avery Dennison focuses on improving the efficiencies and quality of its manufacturing operations. All while enhancing best practices to achieve better business results.
The Challenge
As Avery Dennison's Data Management Coordinator, Josh Evangelista sets up and maintains the routings within the manufacturing process.
Manufacturing routings, sometimes referred to as production routings, is the route followed during each step of the manufacturing process when transforming components and raw materials into a final product.
Whereas, routings show the production flow that is required and hold master data that captures the process and resource demand of a given item. The routing provides instructions on how to use the items, in what order, and how many items.
Avery Dennison took on a project to restrict certain items and to use specific machines in the manufacturing process. This should improve product quality, reduce rework and stock write-offs, and limit returns to improve customer satisfaction.
The project was first tested at one manufacturing plant. The team could focus and refine the procedures before rolling it out across other sites. For this trial site, there were over 24,000 routing updates needed.
Avery Dennison could hire staff or increase the amount of work for current employees to complete the tasks, but these options weren't ideal. Hiring new staff members would stretch the budget and put a hinderance on resources. Furthermore, adding overtime for current staff would take away work/life balance.
Failing to modify records caused implications for the production line, which, results in missed order deadlines. A solution that improved the speed and accuracy of their data loading was needed.
Your Employees don't have to Work Countless Hours of Overtime
Case Study
Slash Data Entry Time & Improve Product Quality
The Solution
Avery Dennison relied on the More4apps suite of product solutions to update the 24,000 lines. This reduced their data load from six months to 24 hours. Therefore, getting rid of extra work so the staff could have a healthy work/life balance. Moreover, the company didn't have to hire more staff.
More4apps products offer data accuracy and prevent machine break downs, resulting in improve product quality. Using More4apps allowed the staff to monitor their data from within a familiar Excel spreadsheet.
Next Steps
Since finding success with More4apps solutions, Avery Dennison is confidently using the tools throughout more of its locations.
Additional Resources
Visit our Resource Library for additional materials or connect with an expert today!