Breakthrough Conference 2022
December 5, 2022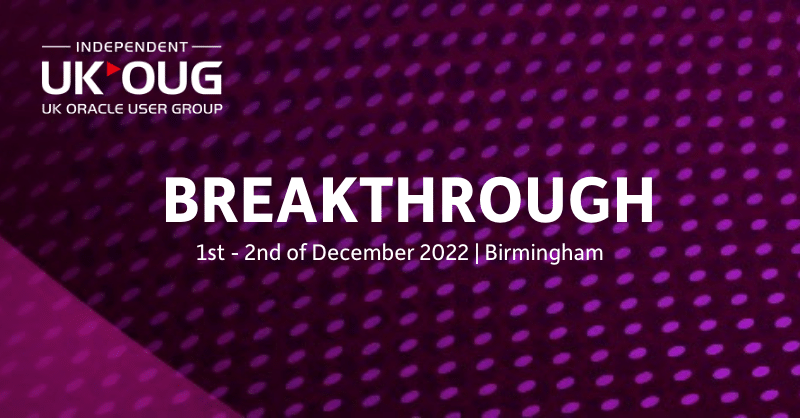 More4apps Stands Tall at the Oracle Communities Flagship Conference
The UK Oracle Community User's Group (UK OUG) hosted the Breakthrough Conference 2022, which is their largest event of the year, on the 1st – 2nd of December 2022 in Birmingham, UK.
The Breakthrough Conference 2022 brought the Oracle community together to connect and explore Oracle challenges, hear the latest updates and provide information so businesses can make better-informed decisions.
Throughout the two-day event, More4apps experts spoke to customers and prospects about our portfolio of data-loading solutions. Live demonstrations were also held on-site, giving those who stopped by our stand the opportunity to see our products in action.
Breakthrough 2022 Photo Gallery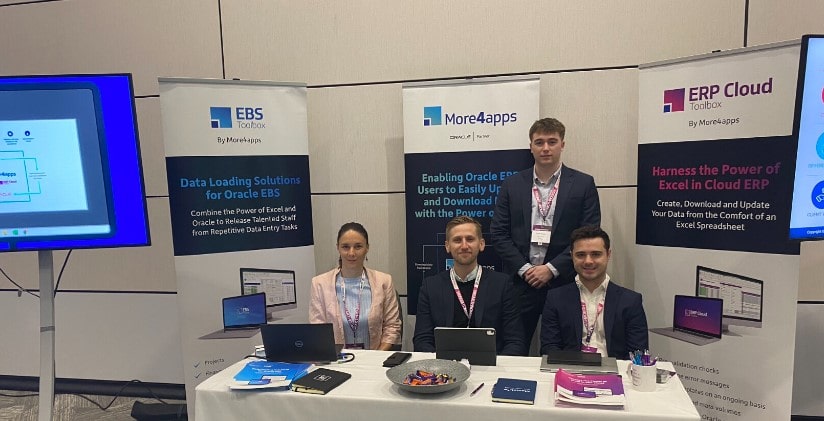 Harness the Power of Excel
The More4apps EBS Toolbox and ERP Cloud Toolbox combine the power of Excel and Oracle to release talented staff from repetitive data entry tasks.
Our tools offer a secure, integrated connection to your live Oracle E-Business Suite or Oracle Fusion Cloud ERP data. Furthermore, our EBS Toolbox and ERP Cloud Toolbox ensure the accuracy of your data loading and analysis through an Excel spreadsheet.
Single Spreadsheet = Game Changer
Download ERP data into Excel spreadsheets
Find and fix errors
Validate data
Upload data back into Oracle
Carry on with your day!
Take Back Control of your Data
More4apps solutions empower end-users by providing ownership of the entire data-loading process. No familiarity or training is needed in data interface mechanisms. Our products seamlessly connect and integrate with Oracle EBS and Oracle Fusion Cloud Applications.
Trusted Oracle Partner
We have been a trusted Oracle partner for over 20 years. With 34,000 global users, we are a market leader in Oracle ERP spreadsheet loading tools. We specialize in software products that help Oracle end-users upload and download data.
Our tools work with the latest versions of Microsoft and Oracle and quick to install and easy to use. An experienced support team is available to assist with issues 24/7.
Explore our EBS Toolbox and ERP Cloud Toolbox and discover how they will help you avoid inefficiencies, and inaccuracies, and remove dependencies on other resources. Connect with one of our experts today!