More4apps and SquareOne Partner to Streamline Oracle ERP Data Analytics Solutions
November 14, 2023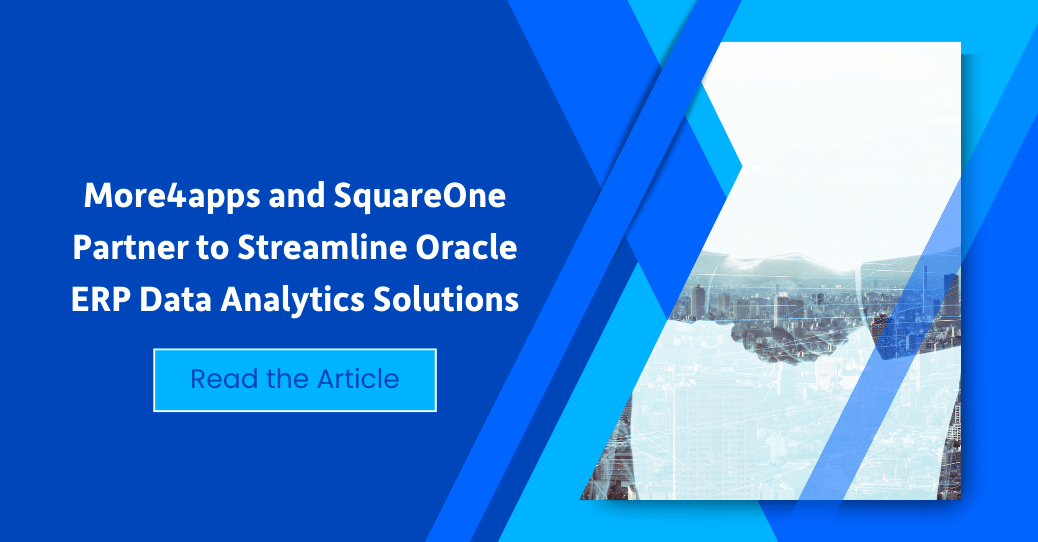 News
Bringing together the expertise of two respected industry leaders to address the increasing demand for efficient and reliable Oracle ERP data solutions.
[London, UK, 13 November 2023] – More4apps, a leading provider of Oracle E-Business Suite and Fusion Cloud data loading solutions, and SquareOne, a prominent technology partner specialising in digital and process improvements, have joined forces to offer enhanced digital transformation solutions to organisations in the Middle East region.
This strategic partnership between More4apps and SquareOne brings together the expertise of two respected industry leaders to address the increasing demand for efficient and reliable Oracle ERP data solutions in today's business environment.
The collaboration aims to deliver a comprehensive suite of products and services that will help organisations optimise their data management processes, streamline business operations, and improve data quality.
More4apps is renowned for its suite of Excel-based solutions designed to enhance the user experience within Oracle E-Business Suite and Fusion Cloud Applications. These solutions empower organisations to efficiently import, update, and maintain their data, ultimately reducing data-related errors and enhancing productivity. With over 20 years of experience, More4apps has gained a reputation for delivering innovative, user-friendly tools that facilitate the management of critical business data.
SquareOne, on the other hand, offers a range of services and solutions that focus on optimising business processes, leveraging technology, and driving digital transformation. With their vast experience in helping organisations improve efficiency and gain a competitive edge, SquareOne is well-positioned to enhance the overall value of data management solutions for their clients.
By combining their strengths, More4apps and SquareOne aim to provide a holistic approach to data transformation, addressing not only the technical aspects but also the broader organisational challenges related to data governance and quality.
This partnership will offer clients the benefit of integrated solutions that not only streamline data operations but also contribute to their business's growth and success.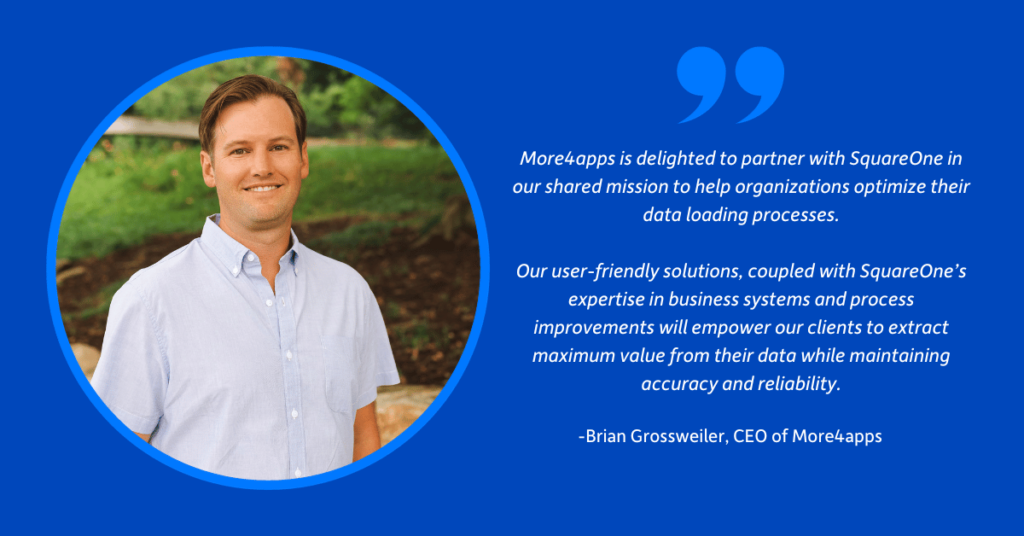 The co-founder of SquareOne, Minosh Salam, expressed equal enthusiasm for the collaboration, stating,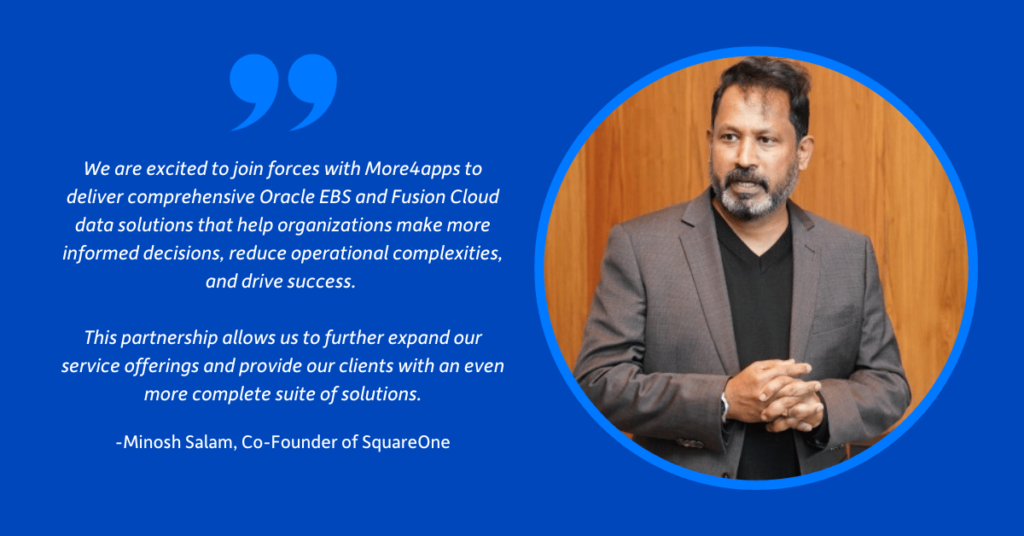 Both More4apps and SquareOne are committed to delivering world-class customer service and innovation, and this partnership reinforces their dedication to enabling organisations to achieve their data management and analytics goals.
About More4apps
More4apps equips organisations with a smarter, more intuitive Excel-based interface for their Oracle E-Business Suite or Fusion Cloud ERP data. They are a global company with more than 34,000 end-users worldwide who have leveraged their expertise for data cleanups and migrations, MDM, financial tasks, projects, and more.
Their products directly connect to Oracle and offer enhanced functionality like advanced data validation, flexible layouts, single spreadsheet views, and do not require IT customisation or ongoing upgrades. Trust in More4apps 20+ years of experience for your Oracle ERP data needs.
About SquareOne
SquareOne helps organisations exponentiate their potential by partnering up with industry leaders in solutions, providing our clients a complete digital vision leveraged by the latest tech and complete implementation with our team of experts.
SquareOne helps organisations in their digital transformation journey with visionary, world-class software applications, powered by an experienced and committed professional team with vast experience and a focus on customer delight. SquareOne spot early global technology trends in the digital initiatives space, partner with the best, and furiously learn and bring these platforms and solutions to the region.
---
Media Contacts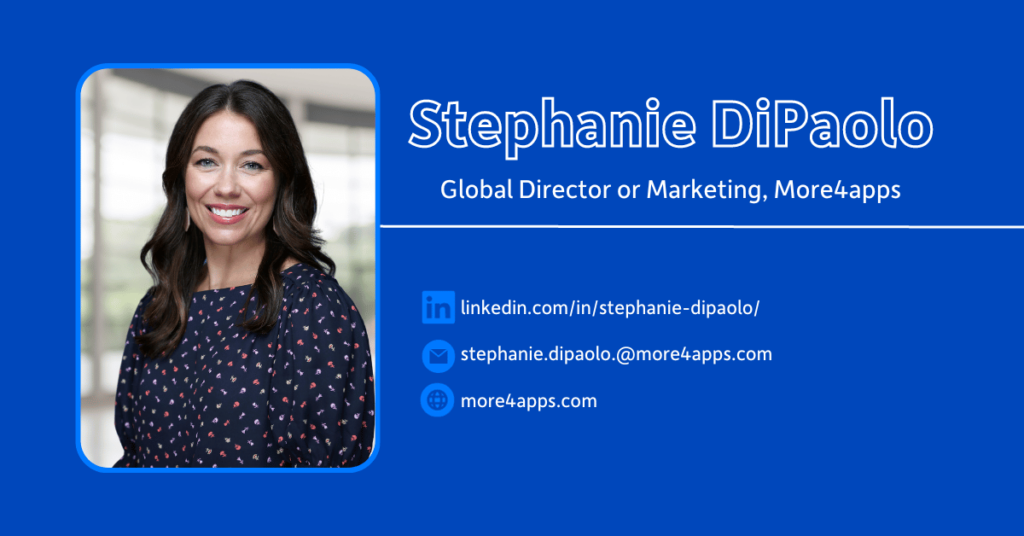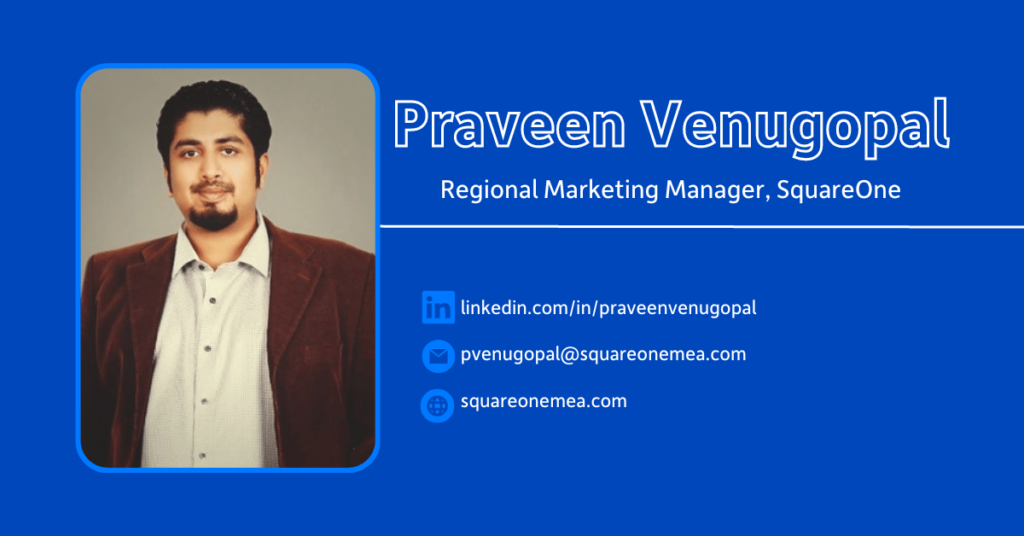 ---
Additional Resources
Connect with us on our social networks: