The ERP Cloud Toolbox Finance Module
February 13, 2023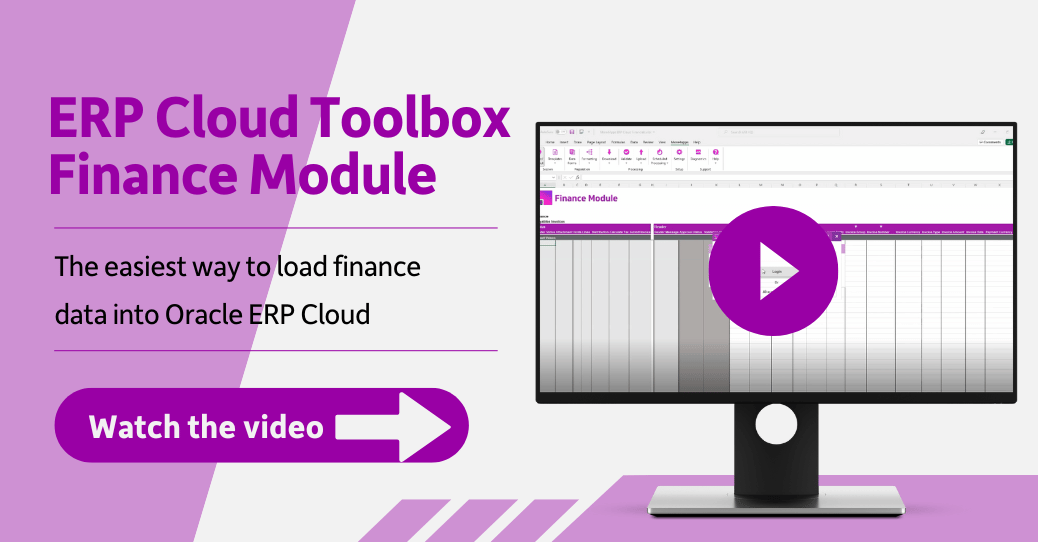 The Easiest way to Load Finance Data into Oracle ERP Cloud
Video
With fully integrated spreadsheets uploading large volumes of AR and AP transactions happens in seconds. Excel spreadsheets incorporate data capture so you can load your information quickly and efficiently.
The More4apps Finance Module doesn't tie you down to awkward data-import processes and frees you from relying on costly IT resources. Watch the short video and see how you can manage your Payables Invoices, Receivables Invoices, and associated holds from within an Excel spreadsheet.
Watch this video to see the Finance Module in action!
Unlock Oracle's Project Accounting with a Purpose-Built Solution
See how you can spend less time updating data and more time focusing on key areas of projects when you get a personalized product demo.
---
Get Better Supplier & Customer Relationships with Prompt Payments & Refunds
Are you ready to find out how a powerful spreadsheet solution could help your business with projects data maintenance? More4apps has helped 450 companies and 34,000+ users worldwide improve their data processes.
Our Excel-based tools provide the most efficient and user-friendly option to accelerate your Oracle Finance data entry and editing.
Get in touch today. to discuss your needs further.
Brochure
Harness the Power of Excel in ERP Cloud
Additional Resources
Visit our Resource Library for more materials or connect with an expert today!