The Projects Module Budgets Integrator
January 25, 2023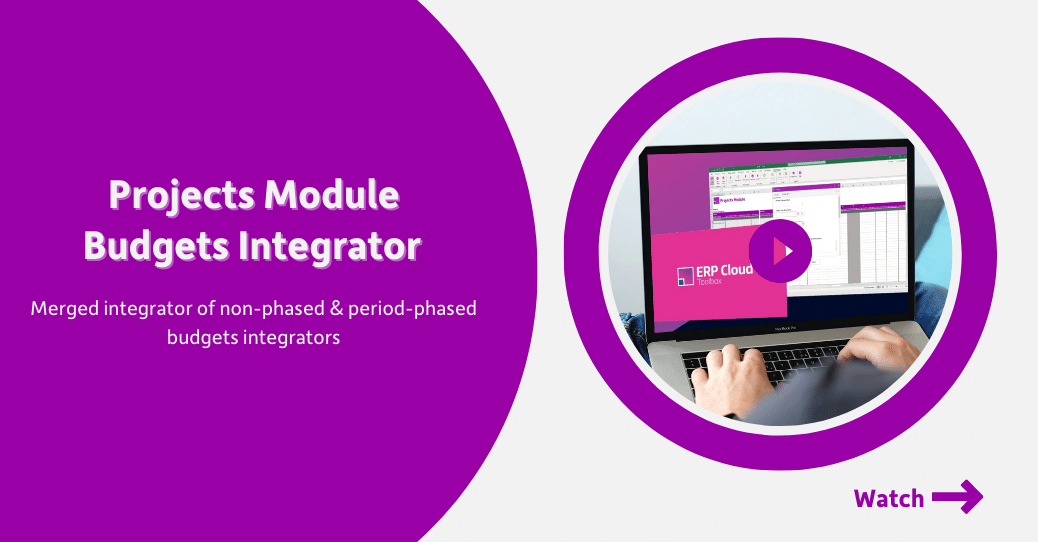 Merged integrator of non-phased and period-phased budgets integrator
Video
With fully integrated, flexible Excel spreadsheets, users can are equipped to manage Budgets, Project Definitions, Demographics, Expenditures, Assets, and Resources, where all data elements can be visible simultaneously for many projects at once. Meaning a simple change for 100s of projects or tasks would take less than a minute.
Check out this short video of the Projects Module Budgets Integrator. You can see how the tool allows users the ability to quickly download data into the Excel interface, scroll through the entire dataset, identify where data needs to be updated, and upload it back into Oracle.
Watch this video to see the Projects Module Budget Integrator in action!
Unlock Oracle's Project Accounting with a Purpose-Built Solution
See how you can spend less time updating data and more time focusing on key areas of projects when you get a personalized product demo.
---
Release your Projects Team from Mundane Daily Tasks
Are you ready to find out how a powerful spreadsheet solution could help your business with projects data maintenance? More4apps has helped 450 companies and 34,000+ users worldwide improve their data processes.
Our Excel-based tools provide the most efficient and user-friendly option to accelerate your Oracle Projects data entry and editing.
Get in touch today. to discuss your needs further.
Solution Sheet
Improving Oracle ERP Projects Data Processes in Excel
Brochure
Harness the Power of Excel in ERP Cloud
Additional Resources
Visit our Resource Library for more materials or connect with an expert today!