MrExcel Presents: Powerful Formulas in Excel
August 8, 2023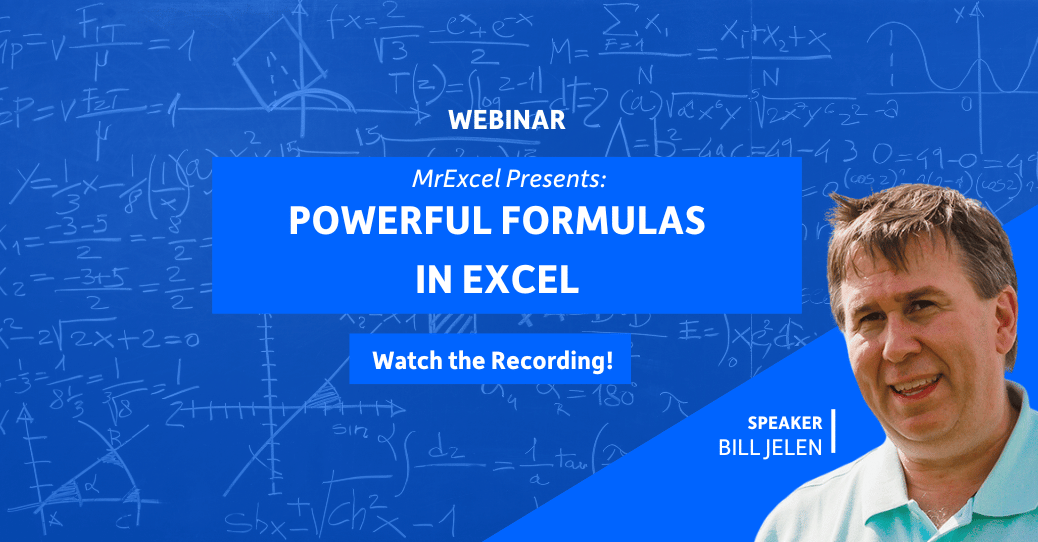 On-Demand Webinar
Did you know…
Did you know that there are over 500 calculation formulas in Excel? With Excel adding new features every year, it's easy to miss powerful new functions that can streamline calculations in your workbooks.
Watch the webinar recording to see Bill Jelen, MrExcel, demonstrate the powerful uses of Excel features.
Complete the form to get the webinar recording today!
---
Webinar Learning Objectives
Why XLOOKUP is better than VLOOKUP, HLOOKUP, or INDEX/MATCH
Parse data using the new array helper functions such as TEXTSPLIT
Reshape ranges using functions such as CHOOSECOLS, TAKE, or DROP
A free tool from Microsoft Labs to convert a series of sub-formulas into a single custom function that works in any Excel (No VBA required)
Plus a dozen more functions
---
Meet the Presenter
---
Previous Webinars Hosted by MrExcel
Visit our resource library for additional materials or get in touch with an expert today!
Connect with us on our social networks | @more4apps