Celebrating 21 Years of More4apps Oracle Solutions
December 1, 2021
An Easier way to Process Data
In 2000, a group of Oracle consultants founded More4apps, to make life easier for businesses using Oracle EBS for their master data processing.
Read on to hear the rest of their story.
The Foundation of More4apps
A group of Oracle consultants founded the company, knowing that they could improve data processes with Oracle EBS by developing software that directly loads data from an Excel spreadsheet into Oracle. A few months later, they had a prototype, and More4apps was born.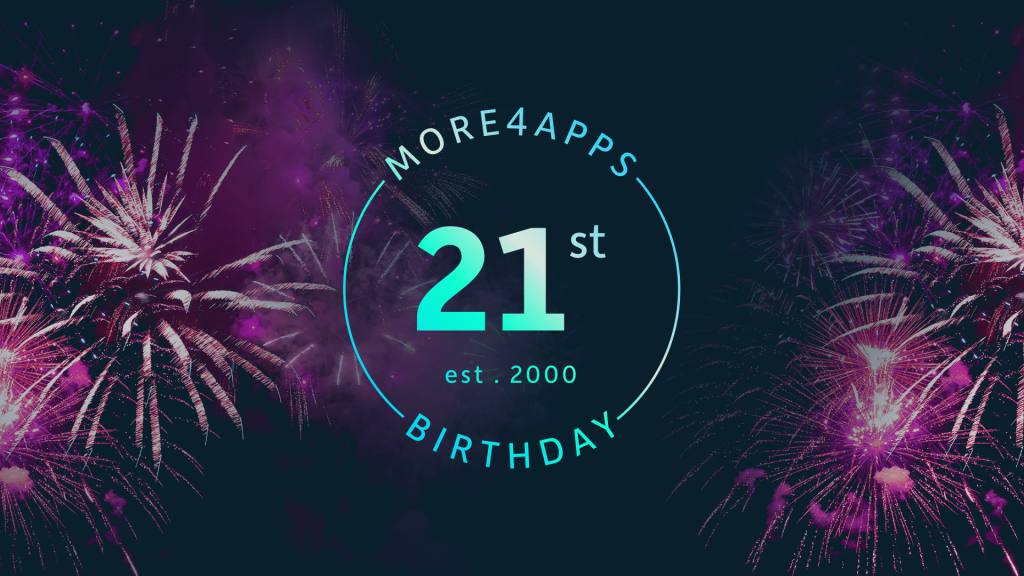 Over the last 21 years, we developed 27 fully functional Wizards for Oracle EBS plus 17 task-specific loaders. Our goal is for our tools to simplify data operations with Oracle master data.
To celebrate our 21st birthday, we asked the founders about their journey in establishing More4apps and the future of overseeing master data.
An Appetite for Successful Master Data Loading
When our founders met for their lunch meeting, they had no idea that they would come away with the idea for a new product that would transform how businesses handle their Oracle master data.
"Being implementation consultants, we had first-hand experience of customers struggling with large volumes of data. On every site, customers wanted us to build new ways to upload data from spreadsheets or other sources," said Bruce Doig, Director of Innovation.
The solution was simple: create an Excel interface for Oracle ERP data processing.
Our Customers are the Heart of More4apps
Celebrating over two decades in an industry as fluctuating as IT and technology is an achievement. Over that time, we have taken on 7-Eleven as a customer, expanded into the US and UK, and added capabilities for data handling in Oracle Cloud ERP.
Now, our tools are helping customers all over the world manage their Oracle master data effectively. We've simplified data processes in Oracle EBS and Cloud ERP, allowing corporations more time to focus on other parts of their business.
However, none of this would have been possible without our customers. "Customer input has been crucial," says Product Champion Lead David Wright, "especially in the early years as they helped us work out what people want from an Excel-based product like ours."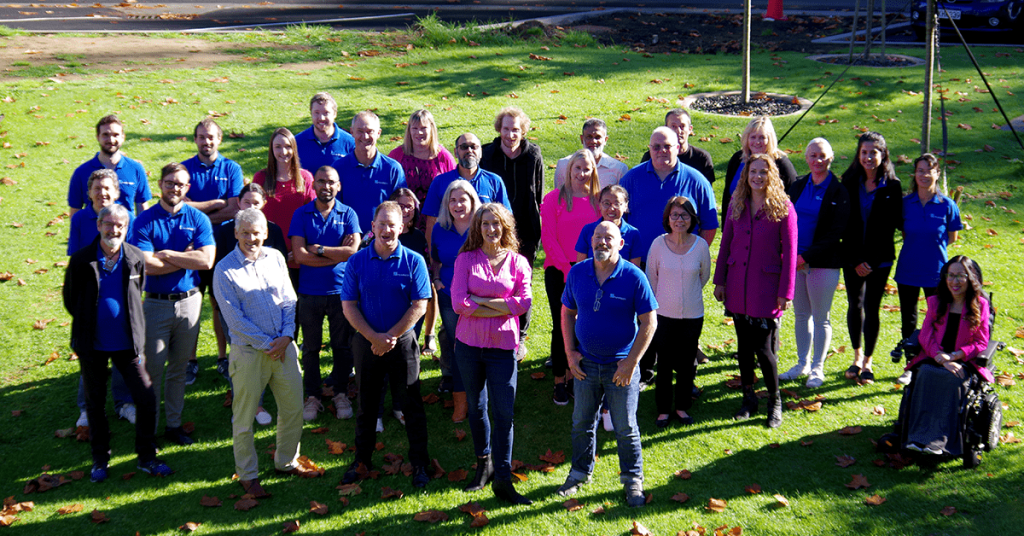 What's Next?
All the founders agree that our future will be in Cloud data processing.
"Our new platform for delivering tools for Cloud ERP can easily work for any other SaaS system," explains Functional Team Lead Brad Sayer, "and by leveraging the platform approach, development is much faster than in the past."
However, there is also an opportunity to utilize tools like AI to improve the data entry experience. "Our products won't just work with Oracle," Wright says, "they will be tightly integrated and provide a 21st-century user experience."
"This may involve integrating with AI features to help users out more and product usage/feedback mechanisms to help us build better products."
Whatever is next in the pipeline, our team will undoubtedly spend time reviewing their past success and celebrating years of producing successful master data processing solutions for Oracle users.
Discover more about our company, when you click the link.
Additional Resources
Visit our Resource Library for additional materials or connect with an expert today!