Mitigate Supply Chain Issues in your Oracle ERP
September 13, 2022
On-Demand Webinar
Learn how to Mitigate Supply Chain Issues
Across industries around the globe, supply chain issues result in longer lead times, rapidly skyrocketing costs and frustratingly low inventory. Businesses — and their customers — feel the pain of a limited workforce, decreased cross-border movement, and the changes in demand levels and buyer behavior that have thrown the supply chain into disarray.
As a result, businesses are learning the importance of flexible and reliable ERP data. The challenge is that Oracle ERP tools for data uploads and downloads are notoriously complex, hard to use, and difficult to tailor to your specific needs.
At More4apps, we understand that supply chain issues disrupt businesses' data reporting. Our experts wanted to show you how the More4apps suite of tools provides up-to-date, reliable data. Therefore, allowing you to analyze possible scenarios and better plan for changing market conditions.
* Note- this webinar was hosted by different presenters in two separate time zones (US/UK and APAC). Both recordings are available below. *
Complete this short form to receive the webinar recording & materials.
Watch the webinar to discover:
The driving shift in supply chain disruptions
Best practices for modifying and optimizing your live Oracle ERP data in mass
Using automated tools to keep reports and data up-to-date and error-free
A real customer success story, resulting in a 70% reduction in time taken for data entry
---
Meet the Presenters for the US/UK Regions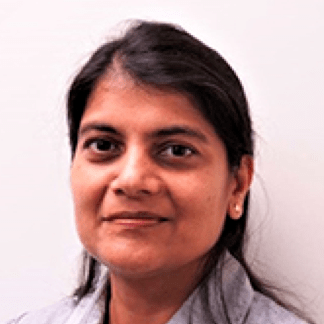 Rachana Haste
Rachana's Oracle story started just after she finished studying Electronics Engineering in India. Following her degree, she moved to the U.S for Oracle E-Business Suite implementation and support services. Rachana has been working in this space for 15+ years.
Her knowledge of EBS has taken her across many different customers throughout the world to help them implement various modules.
Rachana joined the More4apps team when she wanted a change to the products world from the IT services sector. She enjoys working with different clients and businesses as they have a variety of challenges.
Rachana enjoys reading, watching the Science or History channels with her sons, hiking, biking, and exploring countryside trails.
Steve Dosier
Steve is fascinated by the unique mission, accomplishments, and culture of More4Apps clients. He sees the world from their perspective and invests time up front to explore and understand their goals. This insight allows him to understand their needs and, along with his team, build a foundation on which to help them create successful outcomes.
Additionally, Steve builds high levels of engagement with employees, customers, and partners by creating a supportive team environment.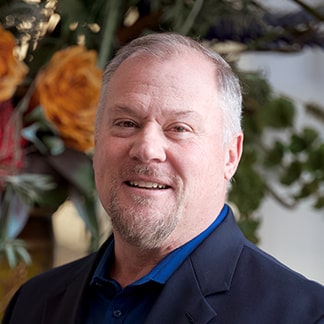 He is skilled at making complex issues easy to understand and loves to share his knowledge with others. Enabling people and organizations to achieve, create, and invent that which makes everyone's lives better is his personal mission.
Steve lives in Huntington Beach, CA, with his wife Amy and twin daughters.  He's a "sports dad" and enjoys watching his daughters compete in gymnastics, crew, and swimming.  In his spare time, Steve and his family visit the ocean and go deep sea fishing.
---
Meet the Presenters for the APAC Region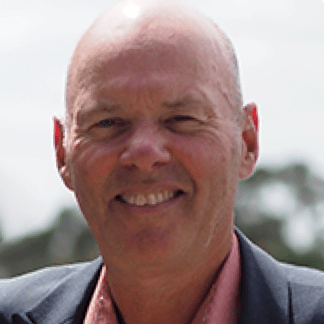 Stu Keast
There is a rumor that Stu is More4apps biggest fan. Over the course of 25+ years in the Oracle game, Stu has managed to be a user, implementer, consultant, seller and support for Oracle and More4apps products.
After living and working in Auckland, NZ for 12 years, Stu spontaneously decided to move to Australia; no matter where he is, as long as there's people to talk to he'll be happy.
Day-to-day relationship building with people and businesses is how Stu gets by. In his true consultant nature, helping businesses with their problems and finding solutions is what he enjoys most about his work.
He is a well-traveled man who likes to get stuck in and doesn't mind roughing it a bit, especially when it comes to his motorbike, once riding 20,000km over the space of 45 days. One thing he has never experienced while riding his motorbike is stopping off at a karaoke bar, but, if he happens to make another spontaneous decision his song of choice would be Delilah by Tom Jones.
David Wright
Picture this: Salty hair, sandy feet and waves crashing on the shore. This is where you're likely to find David on a Sunday afternoon – Raglan his local surf break.
David joined the More4apps team in 2005 after returning to New Zealand from an OE, something Kiwi's (New Zealander's) call an overseas experience, the rest of the world tend to call it "travelling".
Originally based in the "Big Smoke" of Auckland he now resides in Raglan with his wife and two kids.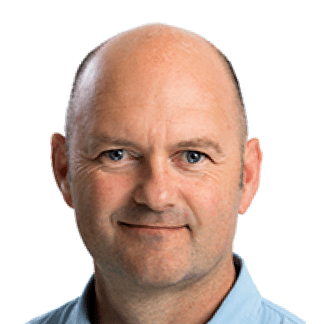 David looks after the Pre-Sales team and assists the Support and Marketing teams. You may have noticed that David has an active lifestyle. This goes hand-in-hand with his work life too. He enjoys the variation in his day to day roles. He likes interacting with people from all over the world.
Two people David would like to invite to dinner are Frank Black and Iggy Pop. They are influential musicians with outrageous and unpredictable stage antics. Imagine what dinner could be like.
---