EBS Toolbox Installation Guide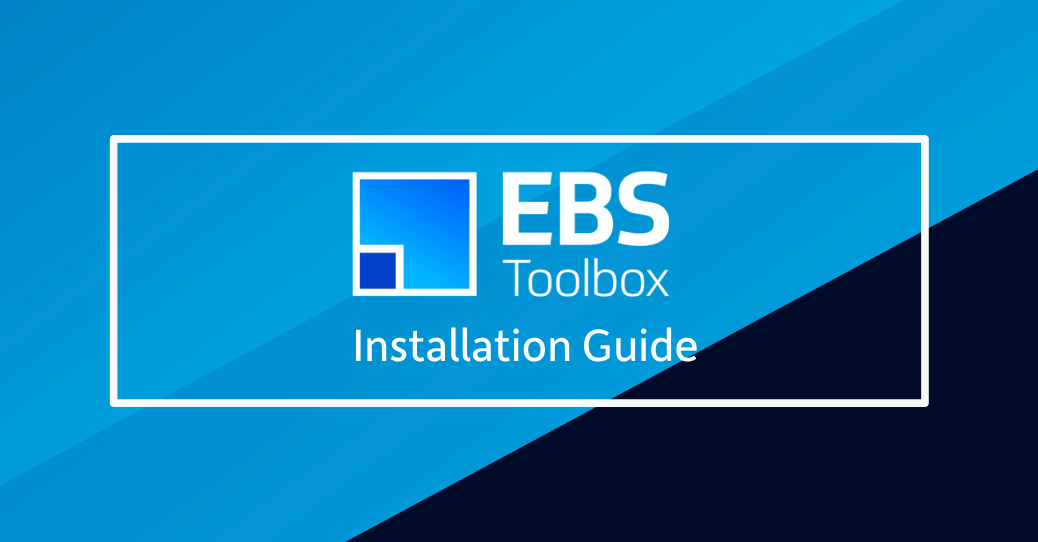 Installation and Configuration
When using the online guide go to section Steps – Installation and Configuration.
Make sure that you follow all of the steps.
A common issue is that the packages are not installed into the database (please refer to Step 3 – Installation).
Shared Installation Script
When you download a More4apps EBS Toolbox product, two links will be emailed to you:
Shared installation script e.g. install.zip
Product installation file e.g. Asset_Wizard_1.1.72.zip
The shared installation script installs the m4aps_xml package that is shared across all More4apps EBS Toolbox products. If you are installing multiple products, you will only need to run the 'Shared Installation Script' once per Oracle instance.
The product installation file installs the specific product package(s) required for the associated product, each product installation file needs to be installed once per Oracle instance.
If our support team request that you install the latest "Shared Installation Script" or "XML Package", click on one of the links below. (Note – If you have downloaded a product you will also have the same link in your email). Choose the script that relates to your instance of Oracle (i.e. Release 11i or 12).
Installation and Configuration Resources
Compatibility
Our products are compatible with the bulk of business environments. Below are details for your technical team to review.
Client
The recommended minimum operating system is Windows 10.
Minimum Office version Office 2013. Macros need to be enabled while running the solutions in the EBS Toolbox.
No additional software is required (e.g., ODBC, JRE).
Our products may work with earlier versions of Windows or Excel, but we do not test or formally support these releases.
Server
Database version 11gR2 and above.
Oracle E-Business Suite 11.5.10.2 onwards (i.e. 11.5.10.2, 12.0., 12.1., 12.2.*).
Any hardware platform.
We only support environments with the database initialization parameters set as per MOS notes 216205.1 for 11i and 396009.1 for R12.
Not Supported
Apple Mac
The codebase for Mac versions of Excel is too different from the PC version, and MS Windows components required to integrate Excel with a web server are not available in Mac's operating system.
Office 365 (Cloud Edition)
More4apps does not support the Cloud edition of MS Excel. To use the More4apps tools, your users must continue to use the desktop version of Excel. Please ensure that your Office 365 implementation takes this into account. The desktop edition is available with the Office 365 ProPlus licensing option.
OpenOffice.org
Google Sheets
Upgrading from Release 11i to Release 12
If you have upgraded your E-Business Suite from Release 11i to Release 12 our recommended approach for the More4apps products would be as follows:
Download each product from the Product Download page.
Make sure that you select either 12.0.x or 12.1.x in the 'Version of Oracle Applications' field.
Run the zip files.
Follow the Installation Instructions to do a full install of the Shared Package, Product Packages(s) and Servlet.
Using the new Wizard spreadsheets, set up your list of instances.
Your license keys and named users will probably not need to change as they should have been upgraded with the database.
However, if your domain has changed you will need to contact us for new license keys.
Copy across any templates/worksheets that you still want to use from old workbooks.
Test all products against the Release 12 instance(s).