The ERP Cloud Toolbox Finance Receivables Invoices
April 12, 2023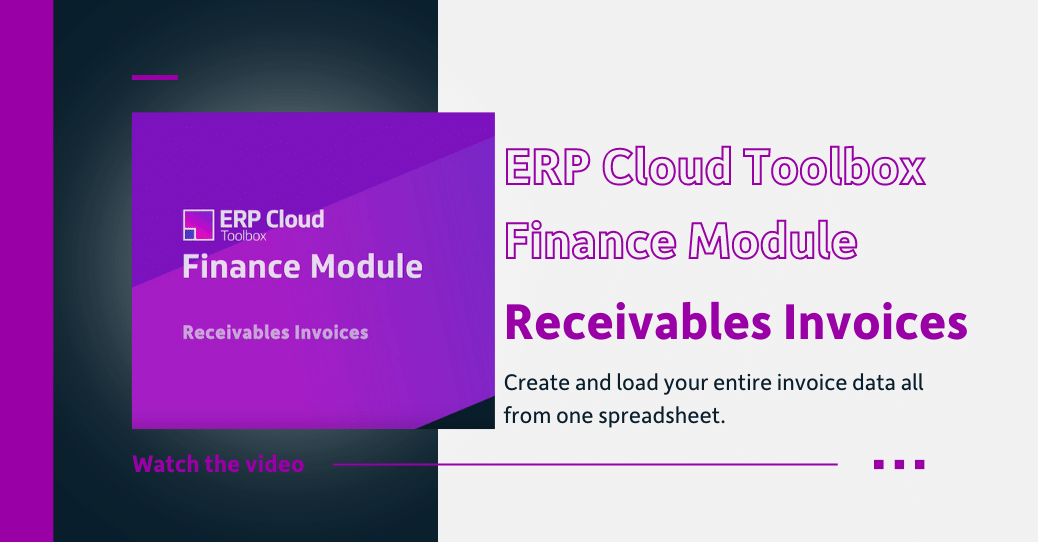 Create large volumes of receivables invoices easily
The More4apps ERP Cloud Toolbox Finance Module for receivables invoices allows you to create and load your invoice data from one Excel sheet.
Therefore, Excel's built-in download features for sourcing existing documents, data calculations, and replication attributes, provide immediate improvements to your data entry practices.
See how the ERP Cloud Toolbox Finance Module receivables invoicing feature supports the data hierarchy at all levels.
Watch this short video and discover how our tools will make your data entry process fast and easy.
Improve Oracle ERP Financial Transaction Processing in Excel
Streamline invoice processing and close your books on time when you remove manual data entry. Schedule a product demo with one of our experts and discover how you can reduce your cost of invoice processing and the number of late, wrong payments.
---
About More4apps
More4apps provides solutions for end-users, consultants, and developers. The core purpose of More4apps products is to allow Oracle E-Business Suite and Cloud ERP users to save time and money by using Excel as an interface for Oracle's Enterprise Resource Planning (ERP) system.
Furthermore, More4apps is an Oracle-certified partner that serves more than 34,000 Oracle users in 400 companies worldwide.
Additional Resources
Brochure
Harness the Power of Excel in ERP Cloud
Brochure
ERP Cloud Toolbox Product Guide
Visit our resource library for more materials or connect with an expert today!